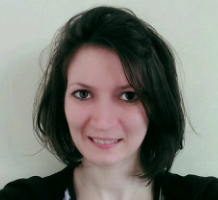 Dimitrina Kaneva is a Doctoral student in the Educational Research: Policy and Practice pathway at the University of Manchester.
'I have recently completed a 6 month ESRC internship with the Cabinet Office Government Innovation Group. I came across the internships accidentally and at first I didn't find any area relevant to my PhD or immediate research interests but the opportunities were interesting in terms of the experiences being offered. I made my choice based on the government department I was most interested in, the person specification, area of work and the perceived benefits from getting involved.
The application process was straightforward – a summary of my PhD research and what I hoped to gain from the internship. I also submitted a supporting letter from my supervisors who were encouraging me to explore policy-making. I expected the interview to be daunting but it was an informal opportunity to meet my managers. It was competency based and I enjoyed linking examples from research and University to skills required in the civil service.
I secured a Policy Advisor position in the Cabinet Office – the heart of government leading in critical policy areas, supporting the Prime Minister and Deputy Prime Minister and ensuring the effective running of government. I joined the Centre for Social Action, a flagship £36m programme aiming to increase social action opportunities and benefit particular sections of society.  I worked closely with my team to develop new policies and funds to support social action. My role involved research and analysis, shaping policies, managing high level stakeholders and projects and supporting the Minister for Civil Society. I also gained experience of government communications by writing correspondence, briefings and submissions to Ministers, and working with other government departments. My position did not feel like an internship as I was given a lot of responsibility and independence. The team was welcoming of my expertise and views of strengthening policy areas. This was a fantastic opportunity to realise how competent I can be in contexts outside my immediate area of study.
The work was incredibly fast paced and diverse. In six months I contributed to the design and launch of several large scale funds. Every day was a new challenge and learning experience. Time management and working with high stake competing priorities were the biggest challenges and required a lot of planning and effort along with thinking on my feet, taking measured risks and being responsible for the outcomes. However, the overall feeling was that I couldn't get enough.
I have developed my work patterns, and now rarely procrastinate, partly because I came back refreshed and determined to finish my PhD. The separation from my studies enabled me to focus on different ways of working and thinking, whilst learning new strategies for better time management. This experience motivated me look forward to completing my studies and making an impact. I also became more aware of ways to communicate my research to policy makers and identify potential gaps effectively.
In terms of career considerations, I have always been leaning towards academia. However, before the internship I only had 'the academic experience'. The internship was an eye opener about things I could do when I complete my PhD. A career in the civil service is definitely on my list of possibilities now. I have also grown to be more interested in collaborations between different sectors, e.g. government and academia, third sector, and even industry, which may well maximise the potential impact of my future work.'
The ESRC Internship Scheme is an annual competition. The competition for 2013/14 has now closed but opportunities for 2014/15 should be available in Autumn 2014.